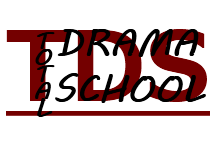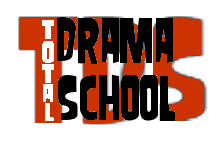 Total Drama School is a role-play created by DXG4Ever featuring twenty-six contestants split into two teams, who are competing for a one million dollar grand prize. It was succeeded in it's second season by Total Drama Fans VS. Favorites.
About
Chris McLean unites twenty-six contestants for a chance at a huge million dollar cash prize! But this season's challenges will take place in a location all teenagers fear dearly - a school! As the competitors are are split into two teams, they prepare for the greatest challenges of their lives! Whether it's writing jokes, dressing up, making videos or discovering facts, these contestants will do anything to win - even if it means forging alliances, ending friendships and losing precious possessions!
Episodes
There are thirty episodes in the season, including Aftermaths.
-Special-
Contestants
Cast
*JohnVMaster played Courtney part time.
Trivia
Blaineley is the only Total Drama contestant not returning - instead she hosts the four Aftermaths.
This is the only season where Ezekiel has not been eliminated first.
This is the series' longest season.
Aimers plays the most characters regularly, five.
JVM plays the least characters regularly, two.
As of this season, Beth is the only original Total Drama contestant not to get farther than Alejandro in any season.
Owen and Beth the only contestants as of this season to never get farther than Sierra in any season.
This is the second season in a row where Chris ignores votes to save contestants.